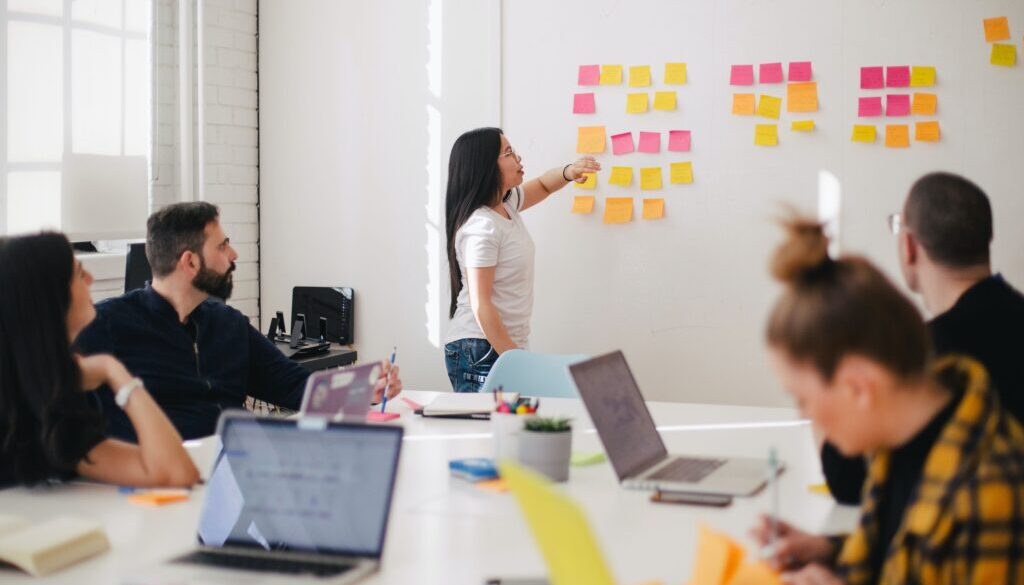 My very first job was at a shoe store. I thought about working in food service but knew I didn't have the thick skin or level of patience required to be a server, so, retail it was! I was good at my job. My approach to sales was to be friendly, helpful, and ask the right questions of our customers to learn their needs and offer recommendations. I almost lost that job, though, because I wasn't good an "upselling," but that's another post for another day.
One of the store managers at wasn't much older than I was (as a freshman in college). He was in his very early twenties and had been with the company for several years. One hand, that was a great thing, because it showed that there was opportunity for growth within the company. On the other hand, however, his leadership skills had not been developed in a way that made working in the store a positive experience. He talked down to staff, only seemed focused on our sales and who did or didn't hit their numbers, he liked to gossip about team members, and sometimes he was even rude to customers.
I remember thinking MANY times, "how did he get this job?" I was perplexed by how someone with such poor people skills could be a manager of a store and team. I was young, but what I knew then still proves to be true now – and that is: leadership was so much more than sales reports and numbers. While those things are obviously important and necessary, I knew that leading was also about people and how they're treated (internally and externally). Over the 20+ years since then, a focus on the latter has become the heartbeat of my work, with special attention paid to the role communication plays in leadership.
Essentially, how you lead is shaped by who you are, the set of attitudes, values, and beliefs you carry (we all have them!), and how you communicate. It's necessary to understand what all of those are and find language to express them, as they have a huge impact on how we lead and engage with others. When it comes to your interpersonal communication skills, ask yourself these questions to make an honest assessment:
Do I make people feel seen?
Do make people feel heard?
Do I make people feel valued?
Am I good listener?
Am I responsive?
Do people feel comfortable or safe in talking to me?
Add to all of the above: why or why not? And would your people say the same?
The number of yeses and nos to this short quiz will reveal the starting point for your growth or expansion (of what's working). Use these questions as a guide to avoid the path of being like my old shoe store manager!
If you want to become a better leader, focusing on your personal development and increasing your self-awareness are paramount; which can be achieved through reading books, talk therapy, personality assessments, coaching, and the like. Let's talk if you'd like some help!