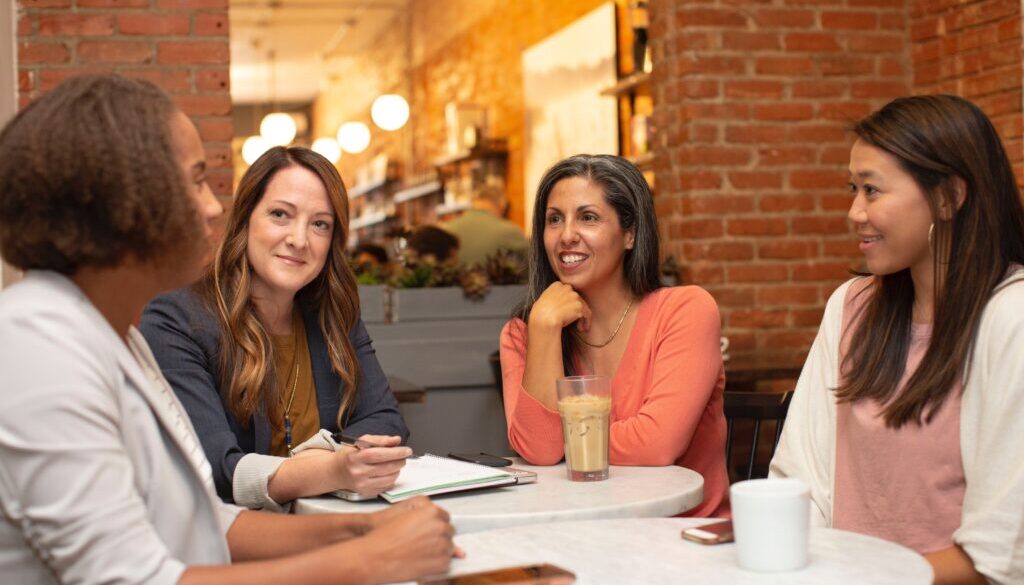 Slack this. E-mail that. A ping here. A quick video call there.
In today's workplace, the hamster wheel is moving faster than ever. Our attention spans are already the lowest they've ever been and now the battle for focus wages on amidst the barrage of notifications we receive on a daily basis.
With Upwork reporting that remote work is becoming less of a trend and more of a mainstay, companies are grappling with how to maintain a sense of connection among their hybrid teams. In my work as a communication expert and speaker, that's the number one thing I'm asked to present on.
Remote work isn't anything new, but it has certainly become the star of the show after the pandemic. Our clients are renegotiating what culture means to them and how they can not only protect their company culture (assuming it's a positive and healthy one), but see it thrive, when their people are more distracted than ever.
A few simple tips we like to offer to leadership teams about keeping their people connected are:
Check in with them regularly.
This can be through one-on-ones or small group sessions to simply take the temperature of how things are going and how they're doing in general – just as people.
Engage them with simple activities like Can We Talk? Cards.
We know, we know…ice breakers are kinda lame and people dread wasting precious time on small talk! Lame though they might be, ice breakers actually work and can be valuable for making genuine connections.
Set clear expectations and goals.
Make sure everyone on the team knows what is expected of them and what they are working towards. This will help to keep everyone motivated and focused.
Celebrate successes.
Take the time to celebrate team successes, big and small. This will help to boost morale and keep everyone motivated.
Don't lose the human factor.
It's important to remember that you're dealing with real human beings on the other side of those pings and e-mails. Be a good human, be kind, and practice healthy communication (I.e. Being mindful of tone in your e-mails) across the board.
This is a unique time in the world of remote work, digital communication, and interpersonal skills. To build a strong team on and offline, keep the doors of communication open, stay flexible, and try to have a little fun along the way!